The following events are in addition to our weekly services, small groups, and Adult Bible Fellowships.  We hope you'll join us!

"Soup"er Bowl Sunday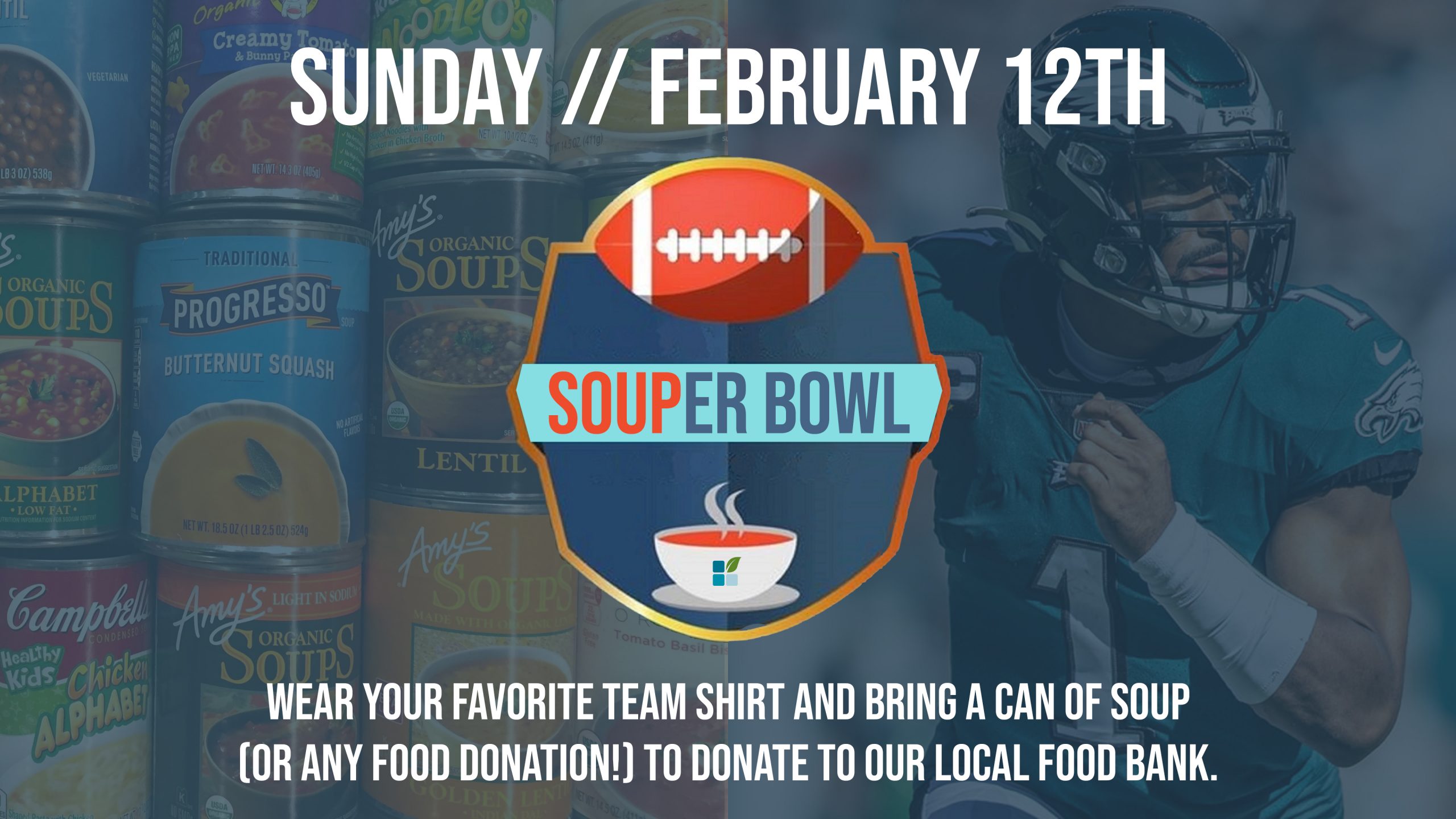 Join us as we celebrate "Soup"er Bowl Sunday on February 12th at CFC!  Wear your favorite team shirt and bring a can of soup (or any food item!) to donate to our local food bank.  We have services at 8:15, 9:30, and 10:45AM.