 Join us at Christian Fellowship Church for Easter!  We have three unique opportunities for you and your family to grow in your faith this Easter.  First, you can join us for our Easter Journey that will be held from 2PM to 5PM on Sunday, April 2nd.  The purpose of this event is to draw our hearts on minds to the true meaning of Easter.  This will be a great event for the whole family.  Second, we will have a Good Friday Service meant to help us reflect and respond appropriately to the sacrifice of Christ.  This will be held at 7PM on Friday, April 7th in the sanctuary.  Third, we would love to have you join us as we celebrate Christ's resurrection on Easter Sunday, April 9th.  We have three opportunities for you to gather with us: 8:15, 9:30, and 10:45AM.  Childcare will be provided on Easter Sunday at our 8:15 and 10:45AM services for children birth to 4th grade.
You Matter to God.
You Matter to Us.
Christian Fellowship Church | Sundays at 8:15, 9:30, or 10:45AM | 758 Spruce Rd. New Holland
PLAN YOUR VISIT
WATCH ONLINE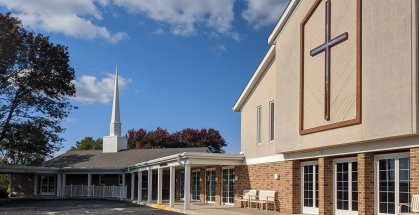 WHO WE ARE 
Our mission, history, and staff.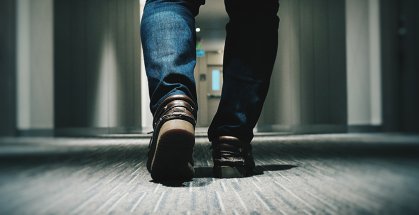 NEW TO CFC?
Service times, directions, what to expect.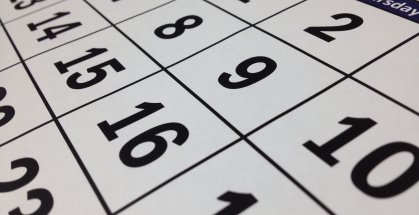 WHAT'S HAPPENING AT CFC
Find out what's going on at our church.
Missed A Sunday?  Watch or Listen to catch up!
The Most High God: A Study Through The Book of Daniel
The theme of the Book of Daniel is the Sovereign reign of the Lord over all the world. Four times he is referred to as "The Most High God" (Daniel 3:26, 4:2, 5:18, 21). In a world that seems to be increasingly careening out of control, the Book of Daniel reminds us that we need to be ever more bold in our witness to our Sovereign God and Savior of the world.
Here is our live stream from last Sunday!  We hope this encourages you in your walk with the Lord.  If you're new to CFC, this should give you a great idea on what to expect at church.
Join us Wednesday Nights as we study: "The Final Curtain: An Exploration of the Book of Revelation"
Pastor Doug will be leading us in the study each Wednesday night at 7PM in our Adult Learning Center.  Whether this is your first time to CFC or you've been here your whole life, you won't want to miss this powerful opportunity to grow in your faith.  We also have awesome Mountain Movers Kids Programs on Wednesday nights throughout the school year along with occasional fellowship meals.  We hope you'll join us for this midweek time to refocus on the Lord!
More Information
Upcoming Fellowship Meal