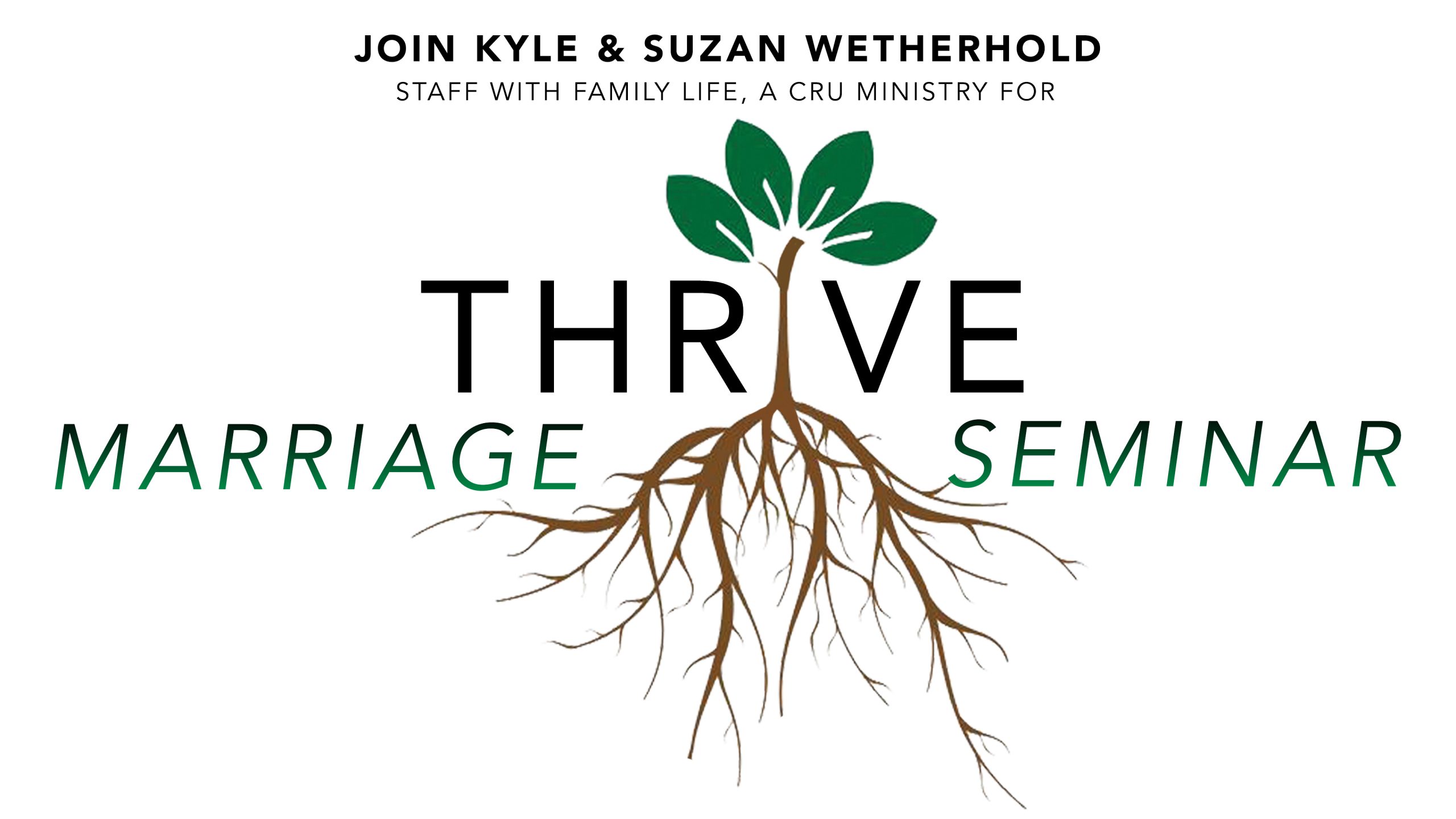 Thanks for you interest in having an enjoyable weekend with your spouse while at the same time taking a fresh look at the health of your marriage?  Through this seminar, our hope is to get real with one another; to give married and engaged couples a new focus on the Lord and a new focus on one another in their marital relationship.
Check out our daily schedule below.  Any questions, please contact the pastoral staff.
SEMINAR SCHEDULE
Friday March 3 
5:30–6:00 PM – Arrival (Parent/Child Drop-off)
6:00–6:30 PM Dinner
6:45–7:00 PM Ice Breaker
7:00–8:45 PM Session 1: Oneness (Kyle & Suzan Wetherhold)
Saturday March 4
7:30–8:00 AM Coffee and light refreshments; (Parent/Child Drop-off)
8:00–8:15 AM Ice breaker
8:15–10:00 AM Session 2: Conflict (Kyle & Suzan Wetherhold)
10:00–10:15 AM Break (light refreshments)
10:15–11:45 AM Session 3: Communication (Angelo & Julissa Martinez)
11:45–12:00 PM Next Steps: Leadership of CFC
Is Your Marriage All You Thought It Would Be?
Do you feel like your marriage is all that you thought it would be? Maybe the better question is, do you feel like your marriage is all that God wants it to be? Have you taken the time to reflect on this recently? Or have day-to-day pressures taken precedence over the most important relationship in your life (outside of your relationship with the Lord)?
As one of your Pastors, I'm not sure my answers to these questions would be all that positive if I were answering truthfully. Our lives seem to move at the speed of light! Between children's events, church events, jobs, family responsibilities, and trying to learn and grow as individuals, our marriage often feels like an afterthought. Everything seems to take precedence over our marriage, unless we FIGHT for our marriage to come first.
That's the purpose of our upcoming Thrive Marriage Seminar. To take away all of the outside noise and responsibilities and to give you time with your spouse to solely focus on your relationship with one another and with the Lord. Our speakers, Kyle and Suzan Wetherhold have devoted their lives to this ministry. I'm so excited to learn from them as they focus our attention on Oneness, Communication, and Conflict Resolution within marital relationships.
I hope you'll join us for this special event at CFC. I hope you'll choose to fight for your marriage alongside us.
In Him,
Pastor Matt Meservy