What is Moments for Moms?
Moments for Moms is a place to take a break! Enjoy a cup of coffee and some breakfast and be encouraged by older women and learn with those who are in the same stage of life as you.
Through Biblical teaching, you will be offered practical help to meet the challenges of motherhood.
Each morning consists of time for socializing, refreshments, Bible study, inspirational and informative speakers and time for discussion in small groups.
And you can rest easy to know that your child is in the care of wonderful and experienced caregivers!
Study for 2023-2024:
Becoming Mom Strong – Bible Study
There's nothing wrong with good advice―but today's moms need so much more than that. We moms are crying out for true wisdom and strength that will teach us how to parent our kids well, and to help us navigate challenges and cultural issues previous generations never saw coming.
The Bible tells us that the beginning of wisdom is knowing the Lord. And that's right where the journey to becoming MomStrong starts.
Join us at CFC as we study, "Becoming Mom Strong" by Heidi St. John.  Each week, you'll find stories from Heidi, Scriptural reflections, encouraging Bible verses, and prayer prompts to help train your heart to know Scripture, hold biblical values, discern true teaching, and develop godly character.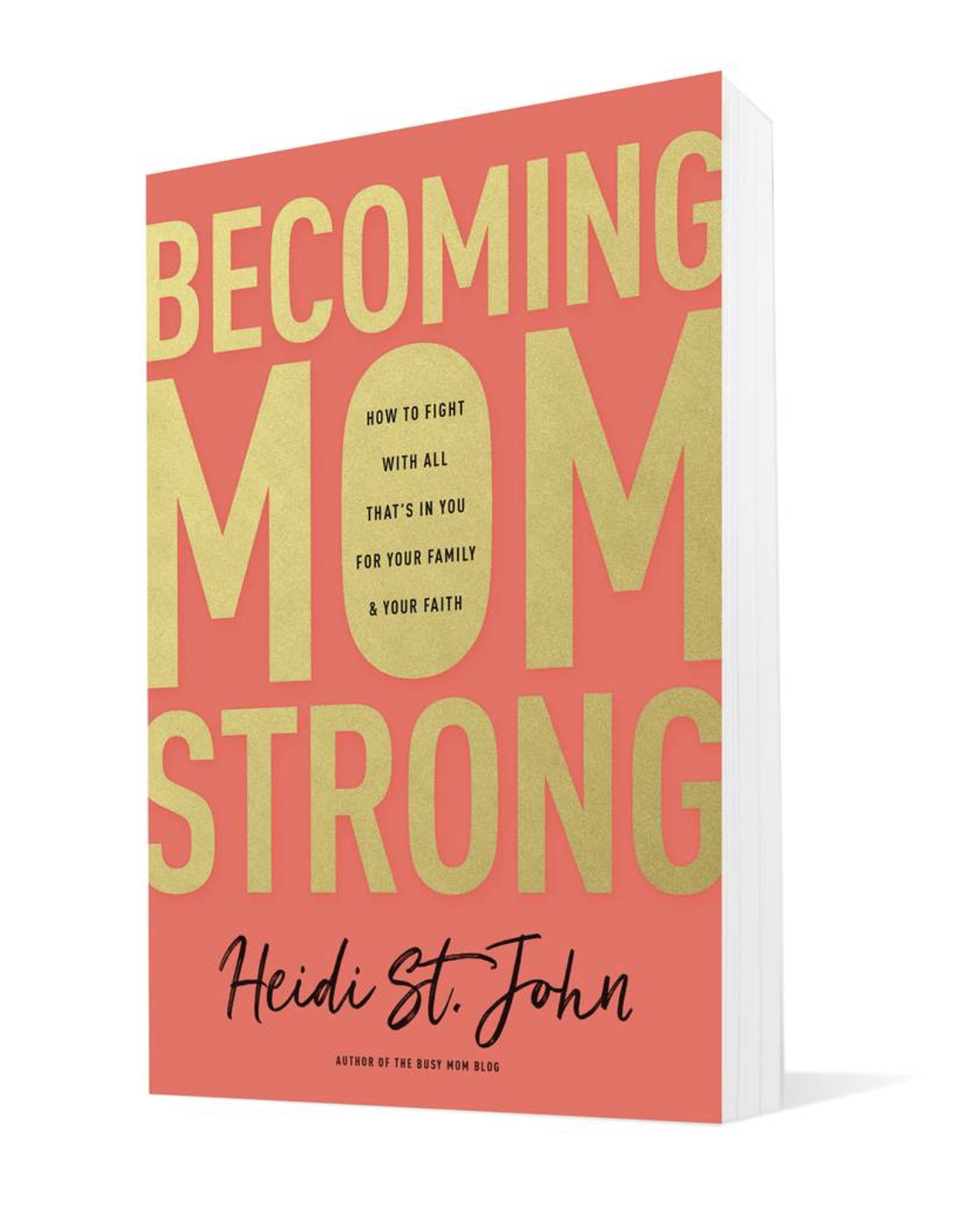 Along with the Bible study, our year will include mentors, guest speakers, food and the always favorite blessing of shared personal testimonies. We provide excellent childcare for all ages of preschool children along with continuing to provide a homeschool class for children through fourth grade. *

Important

: When registering, please include the ages & birthdates of each child.

(Registration is now full)
Meeting Dates
We typically meet on the first and third Thursday morning of every month (9-11:00 am) with some exceptions (we do not meet the month of December). Here is our tentative schedule as of now:
Opening Day: September 21
October 5
October 19
November 2
November 16
January 4
January 18
February 1
February 15
March 7
March 21
April 4
April 18
*Please Note: If Eastern Lancaster County Schools are delayed or canceled due to weather, Moments for Moms will not meet that morning.
If you have any questions, please contact Karen Stoltzfus at 717-468-6654. We're looking forward to a great year!